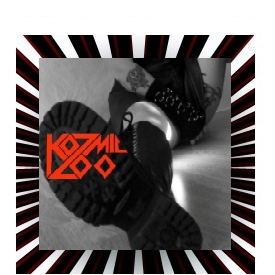 Joined Arm The Pit
June 29, 2013
Hometown: Bloomington, Indiana
Jayson O'Mullane - Bass and backing vocals
Kieth DeWar - Drums and backing vocals
Klassik to Modern and Original Rock Band in Bloomington, Indiana.
Kozmic Zoo calls Bloomington, Indiana home and was formed in 1998 by vocalist Kenny Tuttle and drummer Keith DeWar. Their Idea was playing good music and having a good time. After a few years Bassist Jayson O'Mullane joined to make a solid three piece. A few years of playing various bar rotations, parties, and benefits, the band found it's missing link in Guitarist Kyle Dubois in June 2012.
Kozmic Zoo has a hunger and commitment to playing good music combined with an energetic stage show. Kozmic Zoo is excited to play anywhere and everywhere that people want to have a good time and forget about the everyday mundane things life can bring. If you want good music, good live show, at a very reasonable rate. Give Kozmic Zoo a call.
Show Your Support:
Repost This On Your Facebook Wall And Join The Street Team
Kids, Today's Homework. Check out Kozmic Zoo at Arm The Pit
http://www.kozmiczoo.armthepit.com