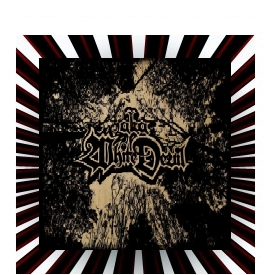 Joined Arm The Pit
July 2, 2013
Record Label: Torn Flesh Records
Band Members
Jason Mack - Lead Vocals
Lauren Mee - Lead Vocals
Jake Thrush - Guitars/Vocals
Matt Osgood - Guitars
Tyler Smiley - Drums
Danny Watson - Bass
Bio
AKA White Devil was formed 2004 by Jason Mack, and Jake Thrush. The original line up was Mack, Thrush, and long time friends and jam partners Wiatt Preston on Bass and Kevin Smallwood on Drums. The music started out very Hardcore influenced by bands like Pro-Pain and Sick of it All; Then in 2005 Matt Osgood joined on guitar and the style slowly started evolving. Osgood reignited the Iron Maiden influence in us all and the music started to progress to more dual harmony driven riffs and more of an epic type feel, creating a completely different genre of Metal that fuses Hardcore, Power Metal, and a healthy dose of early Thrash Metal to create an aggressive aural assault of pure Metal.
In 2006 Preston and Smallwood moved on to raise their families and were replaced by Ryan Smith on Bass and Tim Wilcox on drums. This was the bulk line-up for the last 6 years, Wilcox and Smith ushered in a younger prospective and influence into the music which brought the band to the epic and very powerful, tight sound that has brought them to this stage. 3 different bootlegs began surfacing over the years giving fans nothing but unpolished rough drunken versions of their favorite songs. 2006ís Live in Portland, 2008ís Age of Atrocity, and finally several EP type bootlegs of what will become Against All Gods.
2010 saw the end of Tim Wilcox who resigned to spend time with his family. After being around for 7 years, Mack and Thrush decided to step up the game and brought in Shane Hepner of Monday with a Bullet and New World Sinner fame to take over drums, and added a second vocalist in Lauren Mee. 2013 has ushered in the final evolution of the band with the addition of thrash metal veteran Karl Neiderberger on bass and Ryan Smith moving to the third guitarist spot. The result is a crushing, full on, technical metal assault on the senses that has catapulted this band to the level it should be. Ultra tight, powerful sound, intense live show that beats you into submission and an intelligent and complex writing structure brings the vision of a.k.a. White Devil into full Pure Metal form and ready to take that next step.
In September 2013 AKA White Devil saw the departure of Karl Niederberger and Ryan Smith. We wish them the best of luck. We also welcomed Tyler Smiley to take over Drums. Late 2013 saw the departure of Shane Hepner on Bass.
We HAVE DONE IT! We at AKA WD are proud to announce that in the spring of 2014 Danny Watson has come on board as an official member of AKA WD rounding out our much needed Bassist position. we are honored to have such a talented Musician amongst our ranks.